The Jubilee Locomotives of the LMS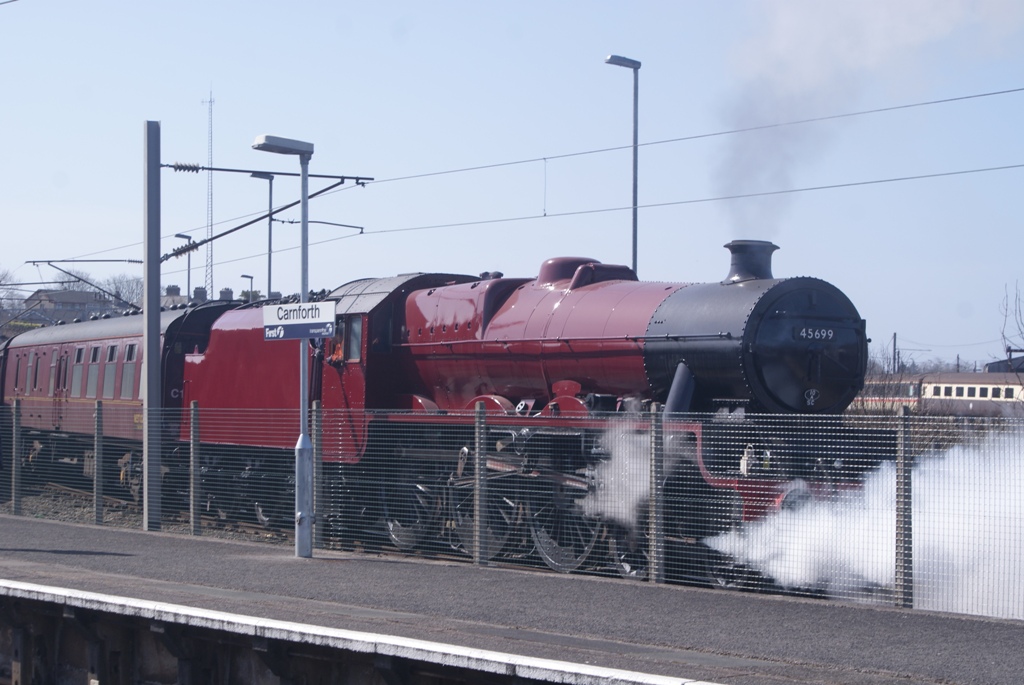 Jubilee No. 45699, running without name plates, at Carnforth on 16 April 2013
Galatea steams! Click here for details
Welcome to the LMS Jubilee website. This site contains details and photographs of all 191 Jubilees, and information about the four locos in preservation.
Acknowledgements
My thanks go to everyone who has contributed towards the development of this website. In particular, I would like to thank the following for providing photographs:-
Graham Bean
Geoff Clarke
Dr John Dickie
John Firth
Robin Gibbons
Geoff Green
Nick Halewood
Clive Hanley
Mark A Hoofe
Michelle Howe

Clive Hughes
Spencer Jackson
Kevin Knight
Ian Lane
Rory Lushman
Mick Marsh
Barrie Purslow
Graham Rimmer
Brian Robinson
Colin Saunders
John Sherratt

David Shevels
John Short
John Smith
Martin Smith
Roger Smith
Malcolm Spicer
Roger Taylor
Dennis Thompson
Bill Trumble
Stuart Williamson
also to Ray Townsin for providing information on dimensions and anyone else I may have inadvertently omitted.