Galatea lives! In 1964, 45699 Galatea was withdrawn from service, and sent to Dai Woodham's scrap yard at Barry to be cut up. Here she was left to rust away, and when a shunting accident left her derailed, it was simpler to cut one of the driving wheels in half rather than re-railing her. However the story of the Barry locomotives is well-known, and like most of the locomotives in store there, she was eventually rescued, and sent to Kidderminster, as a source of spare parts for sister locomotive 5690 Leander. Few seriously considered that she could ever run again...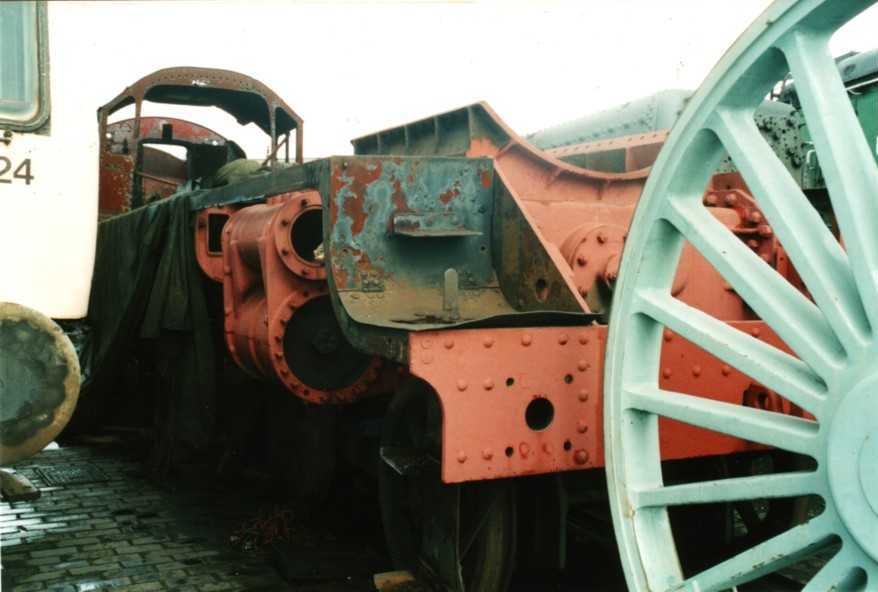 Galatea at Tyesley in 2001 (photo by Geoff Clarke)
Eventually she was moved to Tyseley, where she languished for a number of years. By 2008 she had been moved to Carnforth, where a new set of wheels was cast for her.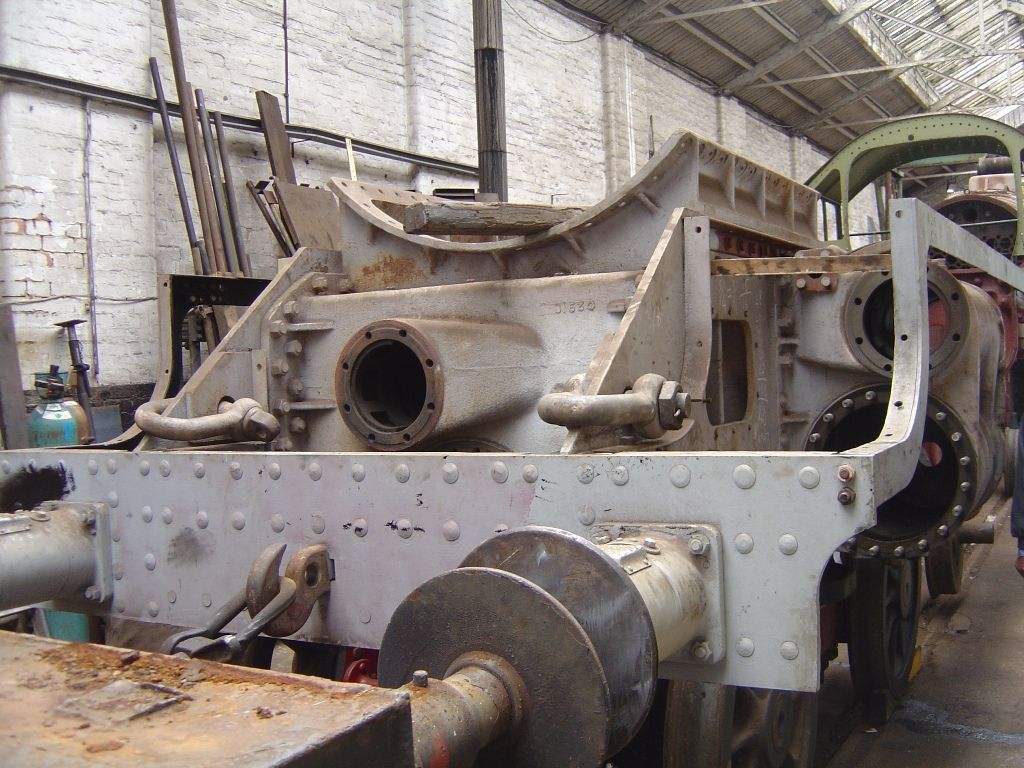 Under restoration at Carnforth in 2008
Finally in April 2013 she made an appearance on the main line, running under her own steam for the first time in nearly fifty years. This is a remarkable achievement by David Smith and his team - may she give many years of good service!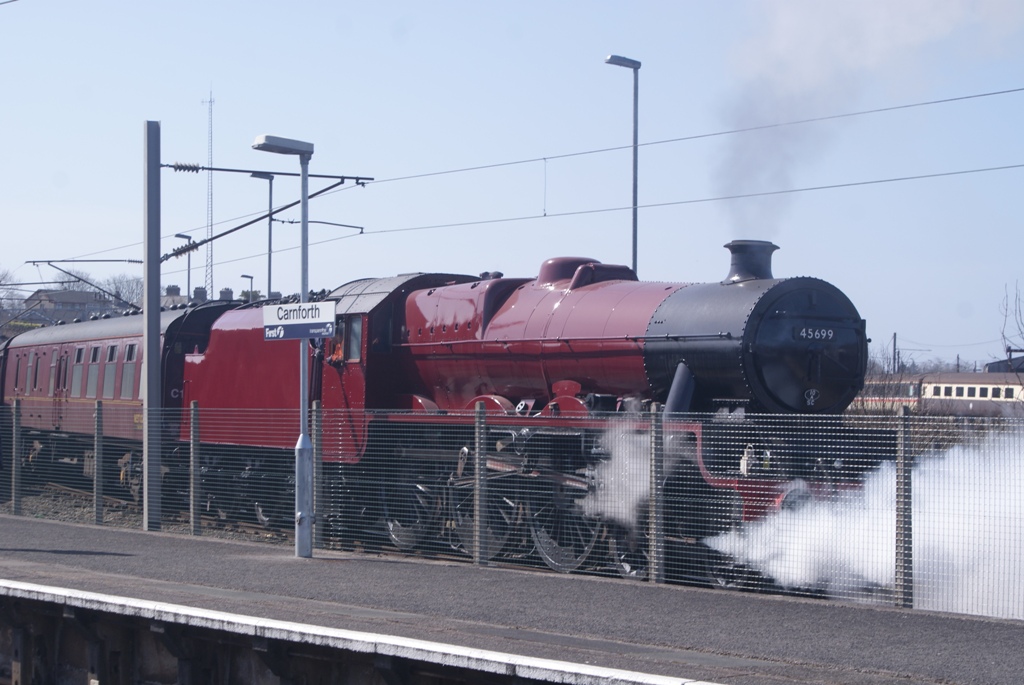 Reversing out of the depot onto the running line, 16 April 2013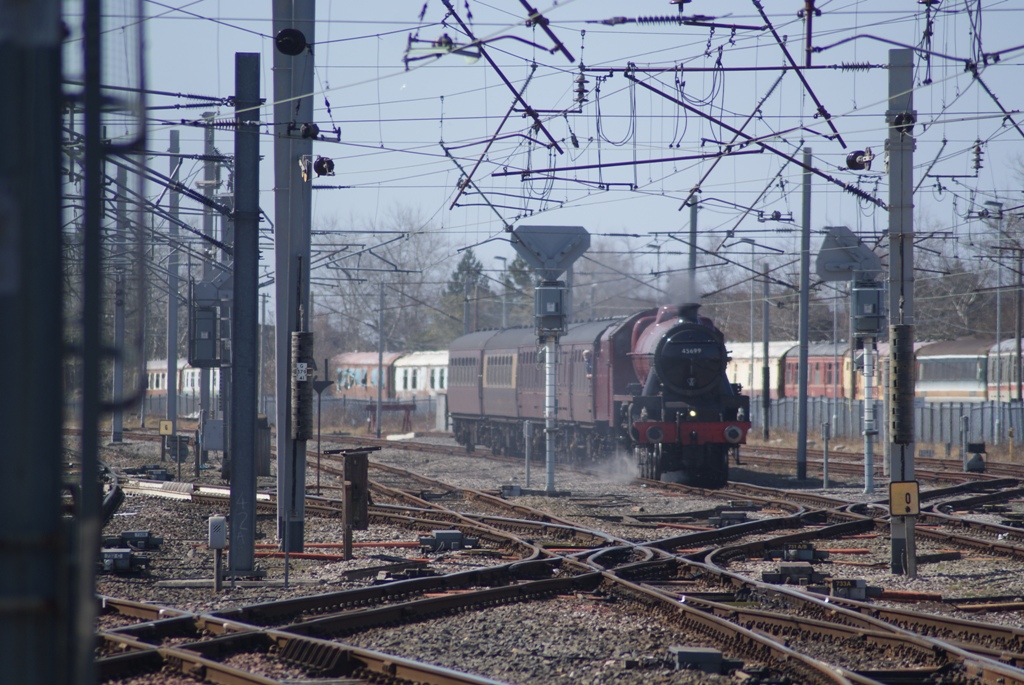 Awaiting the signal to start, 16 April 2013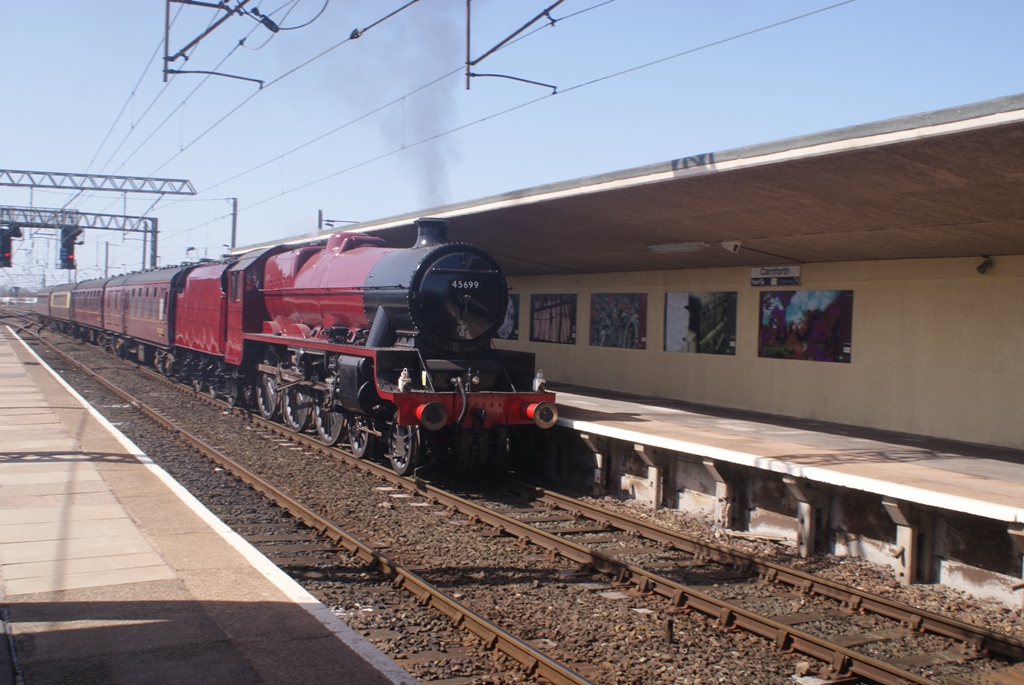 Running through Carnforth with a test train of four coaches, 16 April 2013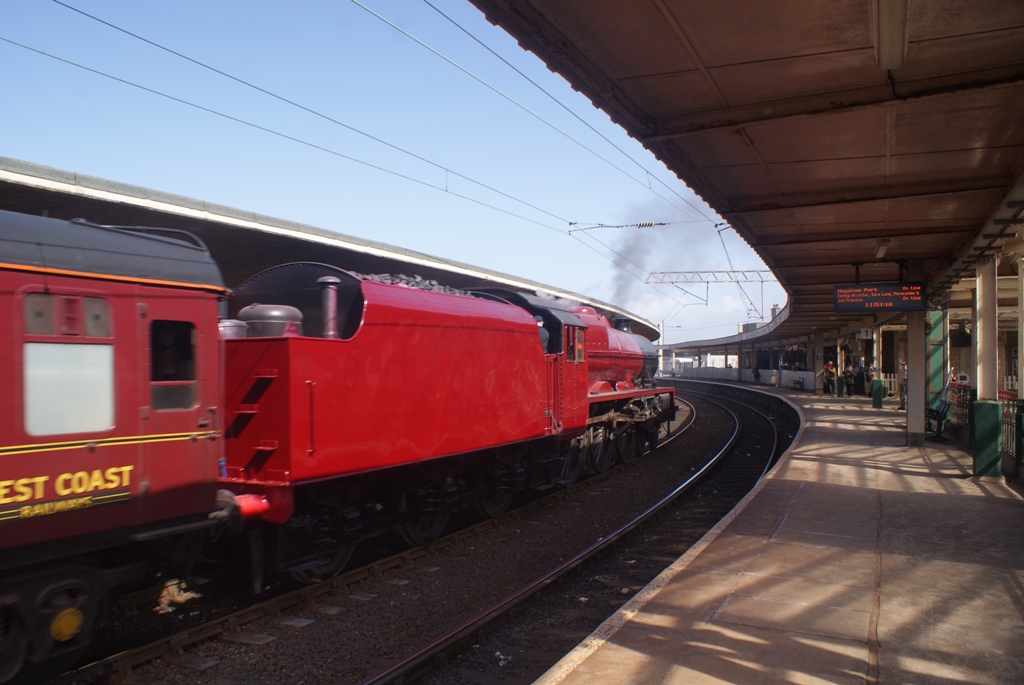 At Carnforth, 16 April 2013. Note the lack of any lining or labelling of the loco or tender - the only hint as to its final livery is the BR number 45699 on the smoke-box.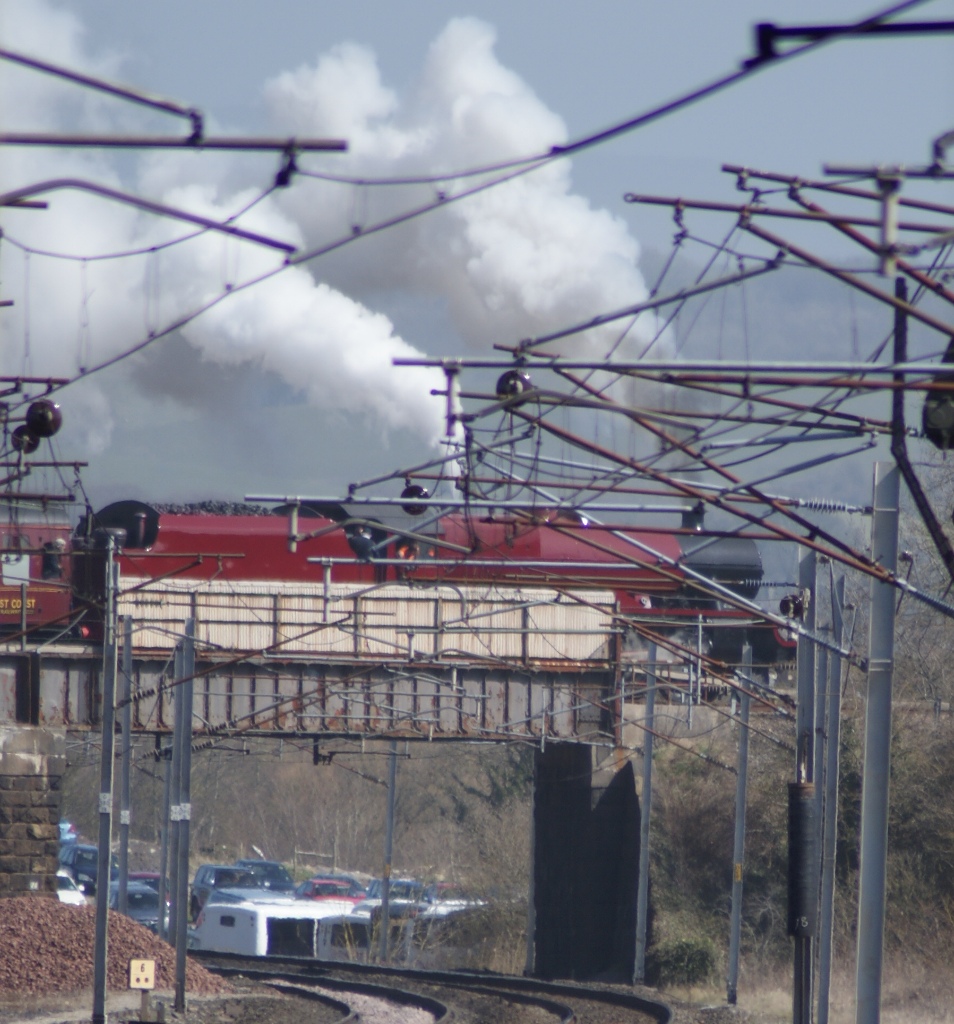 Crossing over the West Coast Main Line on its way towards Hellifield, 16 April 2013
All photos copyright Simon Robinson unless otherwise stated.